The Big Ten is not a powerhouse college basketball conference. The style of the conference is too boring for it to be considered "good". Teams don't run a quick, uptempo offense. Defenses aren't usually swarming and full court press. And the key word: talent. The Big Ten doesn't recruit the talent that the ACC and Big East do. The guys who play in the Big Ten aren't athletic enough to compete with the teams in the top conferences. They will always fall just short.
Rethink what you think you know about the Big Ten, because it's not true.
OK, the Big Ten doesn't play basketball games paced at a frenetic, breakneck speed. It's a polarizing style of play. Some can appreciate utilizing the shot clock to the 35 second limit. Some like a shot to go up like the shot clock is set at 10.
And it's true that the Big Ten doesn't generate many fastbreaks off of turnovers. A half court defense is preferred by most of the coaches around the league.
But what the Big Ten does not lack is talent and coaching. Names like Evan Turner, Kalin Lucas and Chris Kramer aren't as well-known as John Wall, Kyle Singler and Luke Harangody. Ask any coach around the country who the most versatile player in the nation is, and you'll hear the name Evan Turner quite a lot. Ask any coach around the country who the quickest player in the nation is, and you'll hear Kalin Lucas' name pop up. Ask any coach around the country who the best defender in the nation is, and you'll hear the name Chris Kramer a lot.
Coaching is also held at a premium standard in the Big Ten. Top notch coaches such as Tom Izzo, Tubby Smith, Matt Painter and Bo Ryan call Big Ten schools their homes. Again, if you poll NCAA coaches on who the top 10 guys are at their job, two, maybe three, maybe even four Big Ten coaches would be on those lists.
Last season, Izzo's Michigan State squad knocked off Louisville and UConn on it's way to the championship game. Sure, they were beaten handily by North Carolina, but no one expected them to even get there. The Big Ten conference schedule, where every game outside of Indiana and Iowa was a dogfight, prepared them for the grueling NCAA Tournament. The only problem was that only one other Big Ten team got to the Sweet 16.
This year, Michigan State should once again be the class of the conference, but there will be no shortage of depth. Purdue and Michigan State are both widely regarded as top ten teams, and three other Big Ten squads are in almost everyone's top 20. Last year, a big problem with the conference was that there were no elite programs. That won't hinder the Big Ten this season, as it will become one of the dominant conferences in college basketball.
1. Michigan State Spartans
. The Spartans should be one of the top teams in college basketball next year. Last season ended in a disappointing championship game loss to North Carolina, but very few thought Michigan State would actually get there. Although they lose big man Goran Suton and top notch defender Travis Walton, the Spartans return a host of players who will keep them at the top. Kalin Lucas was the Big Ten Player of the Year last season, and deservedly so. He led the team in scoring at 14.7 points a game, had an assist to turnover ratio of 2.1/1 and shot 39% from beyond the arc. Lucas will need to be even better this year with Walton's graduation, but helping out will be backup Korie Lucious. Lucious had his moments last year when he looked outstanding, but he also showed his inexperience at times. Entering his sophomore season, Lucious will be expected to play a bigger role, which will mean cutting down on bad passes and working on his consistency. Also returning in the backcourt is the ultra-athletic Durrell Summers and 3-point ace Chris Allen. Summers has a ridiculous vertical, which helps him haul in rebounds over taller defenders. Allen was a streaky shooter at times, but when he was on, he was
on.
Like Lucious, he will need to become a more consistent shooter.
As mentioned, the Spartans lose Goran Suton in the frontcourt. He was the leading rebounder for this team, and his outside shooting ability caused matchup problems on the perimeter. In addition to the graduation of Suton, Marquise Gray has also ran out of eligibility. This may seem troublesome for Tom Izzo, but Raymar Morgan returns. The versatile forward was second on the team in scoring, but he may not even lead the frontcourt in scoring this upcoming year.That's because Delvon Roe, who was a highly touted freshman last year, is finally at full strength. He battled knee injuries all of last year, which limited his minutes. He's expected to do big things as a sophomore. Also returning at forward is Charles Barkley-esque Draymond Green. At just 6-6, he has the height of a big guard. But at 240 pounds, he's solid as a rock. An immovable force in the post, Green was very impressive as a freshman last year. He'll get a lot of minutes this season, backing up Roe and Morgan. Joining Izzo's program are top 100 recruits Derrick Nix and Garrick Sherman. Nix is huge. At 6-9 and 285, he's a big guy who will see minutes as a freshman if he doesn't redshirt, which he may, simply because he's a raw prospect. If he does play, Nix is a classic space eater. He uses his size to get rebounds. Sherman is a leaner prospect. He has a nose for the ball, and is great at getting to the line. He'll see the court as a freshman. Tom Herzog adds some frontcourt depth. He rarely played last year, but may be asked to take on a more active role with the departures of Suton and Gray. Even so, he likely won't play more than five minutes.
The out of conference schedule includes marquee road matchups with North Carolina and Texas. If Michigan State can even split those two games, that would be impressive. It's difficult to win on the road at all in college basketball, and playing against two top ten teams doesn't help the situation. However, they will catch a young and inexperienced Tar Heel squad early in the season. The Spartans should be able to steal a win in Chapel Hill.
Projected Starters:

G: Kalin Lucas
G: Durrell Summers
F: Raymar Morgan
F: Draymond Green
F: Delvon Roe
Final Verdict:
The Spartans have the potential to be even better than last year. Expect Green and Lucious to continue to hone their games and provide a huge boost to this team. Roe could develop into a double-double guy for the Spartans. The Spartans will return to the Final Four.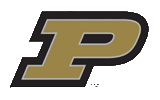 2. Purdue Boilermakers
. Last season, the Boilers were ranked very highly to start the season. Some media outlets pegged them as a sexy Final Four pick, and ranked them in the top 8. The Boilermakers had a very successful season, but didn't live up to the top ten billing, through no fault of their own. Teams like Illinois and Michigan unexpectedly emerged as solid Big Ten teams, and the conference went nine deep. A grueling conference schedule, coupled with injuries to Robbie Hummel led to an 11 conference win season. This season, the Boilermakers return everybody in the backcourt. E'Twaun Moore led the team in scoring last season, and at 6-4, he's very active on the glass, and was second on the team in assists. Chris Kramer is an outstanding defender, and with Travis Walton no longer in East Lansing, Kramer will try to take back the Big Ten Defensive Player of the Year award he won in 2008. Keaton Grant is another taller, lankier guard in the Moore mold. He was fourth on the team in scoring, and he'll once again be a strong backup for Matt Painter. Lewis Jackson was impressive in his freshman year last year. By the end of the season, he was a key member for this squad, leading them in assists and getting almost 25 minutes a game. At 5-9, he's small, but very quick. A guy who didn't play often last year but who is worth noting is pint sized shooter Ryne Smith. Smith barely saw the court last year, but he is a lights out jump shooter. Freshman DJ Byrd is a very good scorer who, barring a redshirt, will get a few minutes right away. He's a top notch shooter outside the arc, but doesn't do a whole lot of damage other than that.
The frontcourt loses Nemanja Calasan, who didn't start but was fifth on the team in scoring. Marcus Green, who was a bit undersized at 6-6, is also gone. That's a lot of rebounding and bench scoring that will nee to be replaced. Fortunately, Purdue has a few guys who are among the best in the conference. JaJuan Johnson was a member of the All Big Ten Team, and joined Kramer on the All Big Ten Defensive Team. With over two blocks a game, he's a tough low post defender, and with 13.4 points a game, he can score, too. Robbie Hummel was hampered by back injuries, which caused him to miss five games, but slowed him when he did play. Hummel's ability to score inside and outside makes him extremely tough to defend, and he also led the Boilers in rebounding. With Hummel at full strength, Purdue can only improve. Freshman center Sandi Marcius is an extremely athletic prospect. He's a nice scorer under the basket and has a mid range jumper in his bag of tricks. Marcuis' athleticism is his strong point, and considering Purdue only has two true forwards, Marcius may see some time. Fortunately, the Purdue guards have some height. If they didn't, the Boilermakers might really struggle against teams with a dominant big man.
Projected Starters:

G: Lewis Jackson
G: Chris Kramer
G: E'Twaun Moore
F: Robbie Hummel
F: Jajuan Johnson
Purdue plays in the Paradise Jam Tournament, which means that they'll get a good shot at Boston College in the second round and Tennessee in the final. The Boilermakers get Wake Forest in the ACC/Big Ten Challenge, which is a very winnable matchup, especially considering the game is at Mackey Arena. Purdue has a great shot at going undefeated in non-conference play. In fact, I think they do.
Final Verdict:
Purdue will once again start the season in the top ten, but I expect them to end the year there as well. An Elite Eight appearance is a very good possibility.
3. Ohio State Buckeyes
. The top two teams in the Big Ten may not be as clearcut as many believe. Ohio State is lurking dangerously at the third spot, and they could spend time in the top 5 before the season is over. A big reason why is the return of point forward Evan Turner, who is one of the nation's best players. Kalin Lucas won Big Ten Player of the Year last season, but Turner was just as deserving. At 6-7, he had the height to pull down over seven rebounds a game, can handle and dish the ball like a point guard, as is evident by his four dimes per contest, and score with the best of them, from inside, outside and everywhere in between. He led the Big Ten in scoring as a sophomore, and all signs point to further improvement, as Turner's stats saw a meteoric rise from year one to year two as a Buckeye. Joining him in the backcourt is William Buford, who had an excellent freshman season, which was somewhat unexpected. Buford was widely regarded as a top 20 prospect, but BJ Mullens was considered the top frosh in the country. Mullens was a bust, and Buford was a star. He was second on the team in scoring last year. Buford is strictly a scoring guard. He doesn't do much distributing. Jon Diebler, the three point specialist, is also back. Diebler is not a very versatile scorer, but he does shoot the ball well and is a good passer. PJ Hill saw starting minutes at the end of last year, after Jeremie Simmons voiced his opinions on the situation. Simmons unselfishly gave up his starting point guard position to Hill, citing that he believed it helped the team. Both guys will see around 16-24 minutes a game at point guard, because both are solid players. Anthony Crater was a freshman last year, but he still showed some tremendous ability to come off the bench and make plays. Crater will once again be a part of the lineup this year. Perhaps the best news for Ohio State is the return of David Lighty, who went down early last year with an injury that sidelined him for the remainder of the season. Lighty is a taller guard who is very active on the glass and on the defensive side of the ball. Expect a nice season from him.
The froncourt won't boast the tremendous depth that the backcourt does, but if need be, Turner and Lighty are more than capable of moving to a forward position. In fact, don't be surprised to see them getting quite a few minutes at forward. BJ Mullens is gone to the NBA Draft, but he won't be sorely missed after the tremendous letdown that was his only season as a Buckeye. Returning for Thad Matta is the defensive minded Dallas Lauderdale. In only 20 minutes a game last season, Lauderdale averaged two blocks. That's an impressive stat. He'll need to work on becoming a more dominant low post scorer, but with Mullens out of the way, that will give a lot more shooting opportunities to Lauderdale. Despite playing the same amount of minutes, Mullens shot the ball more than twice as often as Lauderdale did. UAB transfer Zisis Sarikopoulus is looking to join Kosta Koufos as dominant Greeks under Thad Matta. He saw valuable minutes playing for his country this summer, and is an excellent shot blocker. Joining Lauderdale and Zisis (don't care to spell out his last name every time) in the frontcourt is Nikola Kecman, who only saw 11 minutes of action all of last season. Kecman was a JuCo transfer, and he sat out the first semester to regain his eligibility. After a six point, five rebound performance against Houston Baptist, he tore his ACL in practice, ending his season. However, he's back, and will see a lot of minutes. At 6-8, he has good size, but also has range extending beyond the three point line. This versatility is huge. The Buckeyes could put a small lineup on the court with Hill/Simmons, Buford, Turner, Lighty and Kecman, and have five guys capable of shooting the three. That's incredible.
Ohio State plays in a brutal preseason tournament, the 2K Sports Classic. North Carolina, Syracuse and California will be the other big schools in it. Assuming all four teams beat the cupcakes they are scheduled with in the first round, the Buckeyes would get UNC in the semifinals. That's a huge out of conference strength of schedule boost. If the Buckeyes win that, they'd probably get Cal, the favorite in the Pac-10.
Projected Starters:

G: Jon Diebler
G: William Buford
G-F: David Lighty
G-F: Evan Turner
F: Dallas Lauderdale
*Note-UAB transfer Zisis Sarikopoulus will start the year at center, as Lauderdale is out.
Final Verdict:
I wasn't kidding when I said the Buckeyes would see some time in the top 5 before the season was over. Their backcourt is perhaps the deepest in the entire country. They have a few question marks in the frontcourt, undoubtedly, but they will be a solid team. A 2 seed and Elite Eight appearance should be the goal, although a 3-4 seems more likely.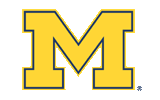 4. Michigan Wolverines.
Michigan wasn't expected to do much last season, but the Wolverines swung a huge upset by beating then number 4 UCLA. They were a dangerous team all season long, beating Duke, Illinois and Purdue as well and almost knocking off UConn and Oklahoma. They did that by wearing down teams, relying on 11 different guys who all played at least nine minutes. Leading the way for the Wolverines was All Big Ten selection Manny Harris. The 6-5 wingman still takes some poor shots, but his shot selection is improving, if only slightly. He's a force on the glass as well, finishing second on the team in rebounds with 6.8 a game. Harris also led the team in assists and steals. He is to Michigan what Evan Turner is to Ohio State; an athletic, guard-forward who is dangerous in the paint and on the perimeter. Laval Lucas-Perry had a lot of buzz surrounding him last season. He sat out the first semester after transferring from Arizona, and became a solid option for the Wolverines. However, he wasn't outstanding. Lucas-Perry is difficult to guard and can be a dangerous scorer. Expect his somewhat mediocre stats to leap upwards, to around 9-10 points a game. Zack Novak and Stu Douglass were impressive last season. As unheralded freshman, they finished third and fifth on the team in scoring, respectively, and provided tantalizing hints of what was to come. Novak exploded for 20 in a losing effort to Wisconsin, and later in the year dropped 18 on Minnesota. Douglass torched Connecticut for 20 points at Storrs. Unfortunately, the huge scoring outbursts were mixed in between games of zero, two and three points a game. If the two young Wolverines develop some semblance of consistency, they have unlimited potential.Kelvin Grady is small and quick, and adds depth to this unit. Gone are CJ Lee and David Merritt, but point guard Darius Morris and 2-guard Matt Vogrich should find playing time as freshmen for John Beilein. Beilein relied on freshmen to get it done last season, and that shouldn't change this year.
There are no doubts as to who the leader of the Michigan frontcourt is; it's DeShawn Sims. At a thick 6-8, 235 pounds, Sims has the frame to do major damage in the post. His strength is an advantage. However, he has the range to shoot the three ball. He improved drastically from his sophomore year to his junior year. Two years ago, Sims routinely jacked up bad shots from the perimeter. Now, he's a true low post threat, but isn't afraid to step aside and shoot the open jumper. That's a huge reason why he got 20 more offensive rebounds in 2009, and raised his shooting percentage 11 whopping points. Joining Sims will be intriguing prospect Ben Cronin. Cronin suffered a season ending hip injury last year, but the 7 footer is ready to go. His footwork could be better and isn't very nimble, but having a monstrous guy in the middle will definitely help the Wolverines. They need some frontcourt depth. Also returning is Anthony Wright. Wright saw a decrease in minutes last season, but he'll likely see the court more this upcoming year, around 15-20 minutes a game, and maybe get a few starts, because Sims prefers coming off the bench. Zack Gibson returns to the team, but he regressed last year while the rest of the team got better. I expect Wright and a healthy Cronin to take a good chunk of his minutes. John Beilein has two freshmen coming in who may find the court sometime during their first seasons as Wolverines. Blake McLimans is a lanky power forward who does most of his scoring on the outside. A good comparison would be to former Marquette standout Steve Novak. Granted, McLimans is not the shooter Novak was, but that's his style. Jordan Morgan is a convential low post banger. He's used almost exclusively to provide toughness, good defense and low post scoring.
Michigan plays in the Old Spice Classic, and they have to be the favorite. A first round matchup with Creighton won't be an easy one, but the Bluejays will be adjusting to life without Booker Woodfox. A win would get them a game with Marquette or Xavier, and if they triumph in the semifinal, they'd most likely see Florida State or Baylor in the final. All in all, that's a very winnable tournament for the Wolverines, and I'll be surprised if they don't take home the hardware.
Projected Starters:

G: Laval Lucas-Perry
G: Zack Novak
G: Stu Douglass
G: Manny Harris
F: DeShawn Sims
Final Verdict:
Cronin and Wright need to step up down low. Michigan will be able to get it done with their guard play; that much is certain. But it's the development of the post game that is essential to their chances of making a deep run in March. A 5 seed in the NCAA Tournament seems plausible.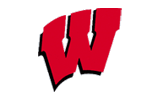 5. Wisconsin Badgers.
The Badgers started last season ranked in the top 25, despite losing Michael Flowers, Brian Butch and Greg Stiemsma. Although Butch never lived up to the hype and Stiemsma was more of an energy guy, the Badgers sorely missed a low post presence, and they suffered because of it. This season, Trevon Hughes is back to lead this team. Florida State and Virginia Tech fans know how clutch Hughes is, but Bo Ryan will need him to step up and be the leader of this team. Last season, Hughes did a good job improving his assist/turnover ratio. He's also one of the top defenders in the conference, with 1.5 steals a game. A guy to look out for will be Jordan Taylor. Taylor got a lot of crucial minutes last year in his freshman season. That's high praise from Bo Ryan, who typically utilizes upperclassmen before turning to his more inexperienced players. Taylor didn't have eye-popping stats, but he was a good player off the bench. Expect him to get a lot more minutes this season. With the minutes will come the points and assists. Senior guard Jason Bohannon has been a shooter for his entire career at Wisconsin. Last season his game took a step forward; he retained his deadly three point stroke, but also started driving the lane more, revealing a side of himself he hadn't before. If he can continue to make defenses respect his shot, he'll have opportunities to score inside the arc more. Also returning for the Badgers is Rob Wilson. He didn't see a lot of court time, but he was an effective scorer when he was in. He will play more this season. It should be noted that Wisconsin would have had Diamond Taylor, a combo guard from Chicago, coming in this year. However, his robbery conviction led to his dismissal from school.
As mentioned previously, the Badgers struggled in the low post on both ends of the floor. They didn't have a go to big guy on offense, and they could have used a space clogging center on defense. Neither returning big man provides that. Jon Leuer is a lanky 6-10. He has post up skills, but is much more effective in the open floor, where he can use his superior ball handling skills to get by slower defenders. His jump shot has range, and that opens up the dribble drive, as opponents have to respect his outside J. Keaton Nankivil is a bigger guy, and he has proven that he has the ability to score down low. But he's only 6-8, and if matched with a taller opponent, that can cause problems. Nankivil might be the most accurate three point shooter
in the conference
when he's on the money. No one knows that better than Purdue. Nankivil drilled five three pointers in a losing effort to the Boilers, but he made it close. He didn't take many threes, but he ended up at 64% from outside. If he utilizes that weapon more often, he's got a shot at making an All-Conference team. Tim Jarmusz can play either guard or forward, but considering the graduation of Marcus Landry and Joe Krabbenhoft, he will probably see more minutes at forward. Jarmusz is an offensive threat off the bench. He's a good shooter and aggressive rebounder. Mike Bruesewitz, the Minnesota Metro Player of the Year a season ago, will play sparingly as a freshman. A forward in the Krabbenhoft mold, Bruesewitz is a scrappy player who does the little things. He could take Krabbenhoft's place as the Big Ten's most hated player. Jared Berggren redshirted a year ago, but he was a top 100 recruit coming out of high school. He's a hard worker in the low post, but doesn't have the motor to be a starter. Ian Markolf is another archetypal big guy. At 7 feet, 260 pounds, Markolf relies on his size to score down low. He's not super athletic, but has an impressive "big man" skill set.
The Badgers play in the Maui Invitational, which is chock full of potential NCAA Tournament teams. They could very well lose their first game, against Arizona, but assuming they win there, they would probably see Maryland in round two. A win there would bring them to the final, where Vanderbilt, Cincinnati or Gonzaga would be the likely opponent. That's a very good slate of some very good teams. If the Badgers can make it to the final, that would be an impressive showing.
Projected Starters

G: Trevon Hughes
G: Jason Bohannon
F: Tim Jarmusz
F: Keaton Nankivil
F: Jon Leuer
Final Verdict:
At the beginning of last season, people vowed to not sleep on the Badgers, because Bo Ryan reloads quickly. Well, they didn't live up to the top 25 billing, and now people are looking over them. That's when they hurt you. A top 7 seed would be great, but anything from 6-11 is possible.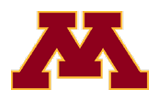 6. Minnesota Golden Gophers.
Tubby Smith has revitalized this program. Gopher basketball was going nowhere under Dan Monson. Now, Minnesota is in almost every preseason top 25, and top recruits are coming to Minnesota, or at least giving them a serious look. Leading the way for Tubby will be Lawrence Westbrook. He was part of a balanced attack last year that didn't feature a single player going over 27 minutes a game. It was this balance that helped the Gophers to a successful season, but when a big shot needed to be taken, Westbrook took it, single-handedly winning the rivalry game against Wisconsin at the Kohl Center by exploding for 29 points. A guy that will need to have a successful season for Minnesota is point guard Al Nolen. Nolen had a stellar assist/turnover ratio last season, and he was a good defender, notching almost 2 steals a game. Another year of experience can only do Nolen good. He needs to improve his shooting. Barely making a third of your shots won't cut it. Blake Hoffarber, who is most famous for his crazy shot to send the Minnesota State Championship into double overtime (a game his Hopkins squad eventually won) and his shot to beat Indiana in the Big Ten Tournament in 2008. Aside from his knack for game winning theatrics, Hoffarber is actually a solid basketball player. He was a good outside threat last season, third on the team in 3 point shooting, fourth in scoring. Devoe Joseph had a great first year in 2008-09. He needs to slice his turnovers in half, but he was another important piece in the Gopher puzzle. Devron Bostick and Travis Busch also provided some offense off the bench. This group of guards is joined by freshman point man Justin Cobbs. Cobbs didn't get the publicity that the Gophers other two recruits got, but he has tremendous potential. He is so quick and very athletic with great range on his shot. However, Cobbs is turnover prone and throws up some quizzical shots. If Cobbs tones that aspect of his game way down, he could be a star.
Anchoring the Golden Gopher froncourt will be defensive stud Damian Johnson. Johnson was a member of the Big Ten All-Defensive Team last year. He averaged two blocks and two steals per game. That's outstanding. In fact, Johnson was the only guy in the country last year to do that. He was also Minnesota's second leading scorer and third leading rebounder. Johnson doesn't have much of an outside shot, but because Minnesota has such a deep backcourt, he doesn't have to. Ralph Sampson III and Colton Iverson were counted on to man the low post as freshmen. At 6-11 and 6-10, respectively, they seeme to be the right guys for the job. They both had relatively successful first seasons. Iverson knocked down 60% of his shots, and Sampson was second on the team in rebounding. A key player for Minnesota will be Paul Carter. At 6-8, he's not quite as tall as Sampson or Iverson, but he led the team in rebounding despite playing less minutes than the other forwards. He's not an adept scorer, which is why Sampson and Iverson got more playing time, but if he can find his touch this season, he could see 20+ minutes per game. Two freshmen who Minnesota fans are salivating over are Royce White and Rodney Williams. White can play either forward position, and is good at taking his man to the hoop. He's a versatile defender who can cover multiple positions. Williams is known for his crazy leaping ability. He is great at receiving lobs, and is aggressive on the offensive glass. He can be compared to Rodney Carney, the former Memphis standout.
The Gophers will participate in the 76 Classic, and if they win their first game, they could win the whole thing. The problem is that the first game is against a great Butler team. Assuming they win, they'd get the winner of UCLA-Portland. Minnesota could and should win that game. That would set up a championship with West Virginia, Clemson or Texas A&M.
Projected Starters

G: Al Nolen
G: Lawrence Westbrook
F: Damian Johnson
F: Royce White
C: Ralph Sampson III
Final Verdict:
The Gophers and Badgers are real close. Minnesota should shoot for top 4 in the conference, because they have the talent to achieve that. If they finish in sixth, they'll likely wind up with a 7-8 seed.
7. Illinois Fighting Illini.
It's safe to say that the Fighting Illini came out of nowhere last season. Coming off a pitiful 5-13 conference season, Illinois lost two of it's best players in Shaun Pruitt and Brian Randle. However, Mike Davis picked up the slack in the paint, and the Illini reverse their conference record. This season, replacing Chester Frazier, who was a three year starter, and Trent Meachem, the best shooter on a jump shooting team, will be tough. Demetri McCamey is back, and he led the team in scoring last year. McCamey takes a lot of threes, but is versatile enough to score inside and out. Alex Legion, who was one of the most highly toute recruits out of the state of Michigan in a long time, has not proven to be much of a factor. With Frazier, Meachem and Calvin Brock all graduating, Legion will definitely see a rise in his minutes. He has to prove that he can be the scorer he was projected to be out of high school. So far, Legion has been a bust. This is a make or break season for him. Other than those two, the Illini don't return
any
guards, unless Jeff Jordan decides to return to the team (he left to focus on his studies). The good news is they do have a stellar recruiting class keyed by top 100 shooting guards DJ Richardson and Brandon Paul. Richardson is ruthless on both sides of the ball. He has an attack mentality that frustrates defenders. His range is really good, but he is almost more effective off the dribble. On defense, he is an energy guy with quick feet and quick hands. Paul is another good scorer, who can both shoot and slash to the basket. He's not as athletic or defensive-minded as Richardson, which will limit his minutes as a freshman. Joseph Bertrand may redshirt. Bruce Weber can only use so many shooting guards.
The Illinois frontcourt, which was viewed as a question mark coming into last season, will be the team's forte in 2009-10. Mike Davis is the main reason why. Davis exploded in his sophomore season, was second on the team in first and led the conference in rebounding. Davis is a deceptively good passer out of the post. He isn't the biggest player, but is very active in the low post, displaying a good skill set. His frontcourt partner, Mike Tisdale, stands 7-1, but he isn't your typical 7-1 basketball player. He's not a particularly good rebounder, especially considering his size. He's more comfortable shooting mid range jump shots than posting up his man. Essentially, he's a 7-1 guard without deep range. On defense, he's proven to be one of the best shot blockers in the Big Ten. Dominique Keller is one of the most intriguing guys on the Illinois roster. Last year was his first year under Bruce Weber, as he was a JuCo transfer. Keller only played 13 minutes a game, but dumped in 6 points and shot over 50% from the field. Expect him to see a lot more minutes this season, as his scoring prowess will definitely be called upon. He should be one of the team leaders in both points and rebounds. Richard Semrau played sparingly, but when he did get minutes he did not show the potential he had as a freshman. He turns it over way too much for someone who doesn't get the ball often. Joining Richardson, Paul and Bertrand in the recruiting class is 6-8 power forward Tyler Griffey. Griffey's biggest asset is his tremendous ability to shoot the three pointer. He has a beautiful shooting touch, which should help alleviate the loss of a lot of three point shooting in the graduation of the three guards. Griffey is a good athlete who can run the floor, and he'll see the court as a freshman.
Projected Starters

G: Demetri McCamey
G: DJ Richardson
F: Dominique Keller
F: Mike Davis
C: Mike Tisdale
Illinois plays in the Las Vegas Invitational, where they get Utah after beating the cupcake they play in the first round. Oklahoma State and Bradley play in the other semifinal. The Invitational has a consolation game, so even if Illinois loses they have a chance to pick up a good out of conference win. The goal here should definitely be to win the whole thing, but Oklahoma State would be a difficult matchup.
Final Verdict:
Too many shooting guards and no point guards. This was the best passing team in the Big Ten last year. McCamey is able to distrubute the ball, but it will be hard to tell the guy who shot more than anyone else on the team to be the primary passer on the team. Western Kentucky beat a Frazier-less Illinois in the NCAA Tournament. A lot of people like them to snag a top 5 seed. I'm thinking a 10 or 11 is more likely.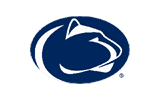 8. Penn State Nittany Lions.
Penn State was another Big Ten team that really surprised people last year. Talor Battle was supposed to be a good player. He turned into a great one, which helped alleviate the loss of Geary Claxton, the guy who led Penn State in scoring for four straight years. Battle is back for his junior year, and he was a member of the ultra exclusive, 15 point, 5 rebound, 5 assist club. Battle shoots a lot of threes, but he can score inside as well. He was third in the conference after fellow do it all guys Turner and Harris in free throw attempts. Battle takes a lot of shots for a point guard, but as long as he continues to connect on over 40%, he'll continue to get the green light from Ed DeChellis. Arguably the best shooter in the conference, Stanley Pringle has moved on, as has utility guard Danny Morrissey. That means Chris Babb might be thrown into the starting lineup. Babb got around ten minutes a game as a freshman last year, and was a solid option off the bench. He's basically a spot up jump shooter, while Pringle could score in a myriad of ways. I'm not sure if Babb is ready for a starting spot, but that's what he's going to get. Behind Babb is Cameron Woodyard, who is also strictly a 3 point specialist. This team will miss Stanley Pringle's diverse scoring. Freshman point guard Tim Frazier will see a lot of court time as a freshman. He truly could become Penn State's second best guard as the season wears on. He isn't big, but has great stamina and incredible quickness. Frazier will be the one Nittany Lion backcourt player who doesn't rely on his jumpshot; he's much more comfortable blowing by his defender. Also a stout defender, don't be surprised to see Frazier get 12-15 minutes a game. Battle, who logged almost 38 minutes a game last year, will welcome only playing around 34.
The backcourt isn't the only area that loses a star. Jamelle Cornley is pursuing a pro career in Ukraine after getting his degree. Cornley led the team in rebounding a year ago, but not far behind was Andrew Jones. Jones really stepped up, and he and Cornley were a potent frontcourt duo. Now it's Jones' turn to lead the forwards, and he's more than capable. He's a guy who can consistently give you ten points and eight rebounds a game. Battle is going to get his numbers, but if Jones becomes another guy who can be counted on, Cornley's gradution won't sting as much. Joining him in the frontcourt is David Jackson. Jackson took a step backward last season as Jones moved forward. He was supposed to be the guy who would step up with Cornley. Now, he doesn't have much of a choice. He can work to regain his 2007-2008 form, or his team will suffer because of it. Jeff Brooks is a wiry forward, but he's an athletic rebounder. He will probably start at small forward, and he's very capable of hauling in rebounds. Brooks can also step outside and shoot the trey. Andrew Ott is a conventional big guy. He didn't see much action last year, but he should see his minutes spike due to the absense of a star in the frontcourt. Ott uses his size to haul down rebounds. He's good on the offensive glass, and actually led the team in blocks per game despite only getting seven minutes. Freshman Jermaine Marshall can play shooting guard or small forward. He's strong and athletic, who likes attacking defenders off the dribble. Sasa Borovnjak is a versatile power forward with the ability to score down low and on the perimeter. He is steadily improving. Bill Edwards may redshirt to lose some weight. At 6-6, 240, he's deceptively quick, with the ability to get by slower defenders off the dribble. He has nice range on his jump shot. Sometimes he looks passive and uninterested, and that will have to change.
I really like Penn State's preseason tournament choice. The Charleston Classic has a lot of good teams, but no great ones. That gives Penn State an opportunity to increase it's strength of schedule without suffering an embarrassing loss. They get UNC-Wilmington in the first round, a game they should win. Tulane or Miami looms in the semifinal. Again, Penn State has the talent to beat either of those teams. La Salle or South Carolina would be the likely opponent in the final. La Salle will push Xavier and Dayton in the Atlantic 10, and South Carolina point guard Devan Downey is one of the nation's best. Penn State could win this tournament.
Projected Starters:

G: Talor Battle
G: Chris Babb
F: Jeff Brooks
F: David Jackson
F: Andrew Jones
Final Verdict:
Penn State won 27 games last year, but without Pringle, Cornley and Morrissey, they won't be able to replicate that feat. The Nittany Lions don't have a single senior, and Taran Buie comes in next year as well. 2009-10 won't be their year, but the season after could prove to be a great one for this team.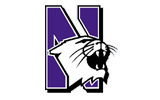 9. Northwestern Wildcats.
Northwestern only won 17 games last year, but their season was a huge success, especially considering the dreadful year they had the season before. They beat Michigan State at the Breslin Center and Purdue at Mackey Arena. They knocked off Florida State early in the season. They were a nightmare to play on their home floor. The three headed attack of Kevin Coble, Craig Moore and Michael Thompson led this team. Moore graduated, and Bill Carmody's squad will suffer because of it. The shooting guard was second on the team in scoring and was a good defender. Thompson, the point guard, is a great passer, and is unconscious from beyond the arc when he gets going. With Moore graduating, Thompson will have to take on a more active scoring role. That's hard to ask of a guy who took a lot of shots last year, but replacing Moore's 14 points will be difficult. Behind Thompson, there's not much else in the backcourt, which is why replacing Moore will be so difficult. Jeremy Nash is the likely guy to step up and replace Moore. He was fourth in minutes last year despite coming off the bench. Nash can pour it in from outside or inside. He's a guy who will get more rebounds than assists, which helps, because Northwestern is not a good rebounding team. Jeff Ryan got his fair share of minutes last year. He can play guard or forward. His skill set is more forward-oriented, but he'll see minutes at both spots. If he regain the form he had as a freshman and sophomore, Bill Carmody would be thrilled. Sterling Williams barely played last season, and that probably won't change this year. Alex Marcotullio, the freshman, is money from the outside. He's an absolutely amazing shooter. Joining him in the recruiting class is Drew Crawford, who will almost certainly redshirt. He's got a lot of potential, but is very raw.
The star of this team is small forward Kevin Coble. Coble had a tendency to play huge in Northwestern wins. He had 31 in the road victory over Michigan State, and dropped 26 against Ohio State. However, in losing efforts at Butler, at Wisconsin and at Minnesota, Coble averaged six points a game, almost a full ten under his season average. That won't be possible without their shooting specialist, Moore. Coble's game is versatile; he is lethal beyond the arc but gets it done in the post, too. John Shurna was impressive as a freshman-he was fourth on the team in scoring-and he's expected to hone his game further. He's similar to Kevin Coble, a bigger, lankier guy with good range. Luka Mirkovic is more of a power guy. He's a little taller than Coble and Shurna, and although he
can
shoot the three, it's not a shot he takes with any consistency or frequency. Because Coble and Shurna are more hybrid forwards, the Wildcats need Mirkovic to rebound, and rebound often. Kyle Rowley stands at 7 feet, and weighs 280 pounds. A guy like that should average more than two rebounds a game, but he didn't. Rowley needs to take on a more active rebounding role for a team that is desperate for help on the glass. Ivan Peljusic played sparingly last season. He'll continue to be a guy off the bench who can play eight to ten minutes. Mike Capocci, Davide Curletti and Sterling Williams don't see much action, but they add some frontcourt depth.
Northwestern plays in the Chicago Invitational. That's great, considering Evanston is a suburb of the Windy City. A pro Wildcat crowd will support them against Notre Dame, which should be an outstanding basketball game. The winner of that game would be favored over the winner of Iowa State/Saint Louis, although both of those teams are better than they are projected.
Projected Starting Lineup:

G: Michael Thompson
G: Jeremy Nash
F: Kevin Coble
F: John Shurna
C: Kyle Rowley
Final Verdict:
Northwestern has some good players, and a lot of players, but not enough good players to make a run in the Big Ten. They have come a long way since the cellar-dwelling 2007-08 season. Teams with good big men will be able to control the Wildcats, who really struggled to get rebounds last year. Still, they are a dangerous team capable of knocking off anyone at any time.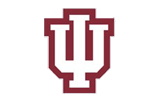 10. Indiana Hoosiers.
The Hoosiers took quite a fall last year, their first full season after the Kelvin Sampson scenario played out. It wasn't a good season. Indiana won just one conference game, at home against lowly Iowa in Tom Crean's first year. However, Crean is moving this program in the right direction. Last season, Devan Dumes emerged as the team's leader in scoring. He's mostly a three point shooter, but has the ability to get into the lane if guarded tightly. He's not a stellar ballhandler, which is why he may lose playing time to incoming freshman Maurice Ch\reek. Dumes will be the starter to begin the season, but Creek will be close behind. Creek is a wingman with good size. He's sort of a jack of all trades. His passing isn't bad, he just doesn't do it often, concerned with scoring himself. He has a decent outside shot, but he has to get better at working for better shots, and not settling for the three ball. Verdell Jones III was the starter at point last year, and he did a great job distributing the ball. Like Dumes, he turns it over a lot, and like Dumes, he finds his starting spot in jeopardy. Jeremiah Rivers, the son of Doc and transfer from Georgetown, could push Jones for minutes at the point guard spot. Rivers is a great defender. Although he isn't great on offense, his defense will get him the starting spot. Matt Roth will once again come off the bench and shoot three pointers. When I describe his game as one-dimensional, I really mean it. Roth took 174 shots last year; 153 were 3 pointers. He's a good shooter, but should see his minutes fall as the backcourt becomes a little more crowded.
Indiana's biggest loss is in the frontcourt. Although the guard Malik Story transferred, the team's second and third rebounders, Kyle Taber and Nick Williams, are both gone. Taber graduated and Williams didn't think he'd see the court much with the new recruits, and transferred to Ole Miss. Tom Pritchard is back, and he was the team's leading rebounder a season ago. Like just about everyone on this team, Pritchard turns the ball over a lot, but he is Indiana's sole returning forward who saw any significant minutes. Pritchard will continue to be a valuable player despite the addition of a slew of forwards in Crean's recruiting class. Leading the way is Christian Watford, who will start from day one. Watford and Illinois' DJ Richardson are the two most talented freshmen in the conference. He's a very athletic wingman with great size, who runs the court and shoots like a guard. However, at 6-8 he's a matchup problem. Watford doesn't have the strength to push around bigger defenders down low yet. Bawa Muniru is a beast in the low post. He's a strong offensive rebounder. Indiana didn't have a dominant big man last season. Pritchard is big, but not as big as Muniru. He won't start, but he'll see solid minutes off the bench, as will Derek Elston and Bobby Capobianco. Elston is an energy guy who will do most of his scoring away from the basket. He just doesn't have the skill set to do damage against good defenders in the paint. Capobianco is a very physical player who looks to initiate contact down low. He's at his best when he's in the paint, playing intense basketball. He has an annoying tendency to think he's a shooting guard, and tries to set up jump shots on the perimeter. He has to realize he's a big man, and stay in the low post.
IU plays in the Puerto Rico Tip-Off, which basically means we will know very early on if this team has any shot at making a run in the Big Ten. They get Ole Miss in round one. That's a difficult game for the Hoosiers, and it's not likely they win. However, triumphing over the Rebels would likely set up a matchup with Kansas State. Again, not a game the Hoosiers should win. Should they make it to the finals, they would get Dayton, Georgia Tech or Villanova.
Projected Starters:

G: Jeremiah Rivers
G: Verdell Jones III
G: Maurice Creek
F: Christian Watford
F: Tom Pritchard
Final Verdict:
Indiana is a year or two away from being a real force in the Big Ten again. They will be much better than last season, and seven Big Ten wins, although a stretch, is not impossible. Five seems more likely for this team. Tom Crean will have the Hoosiers back within the next few seasons.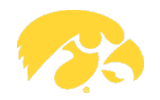 11. Iowa Hawkeyes.
Iowa was not all that good last season, and they lose four of their top seven scorers. Jake Kelly transferred to Indiana State to be closer to family after the tragic death of his mother. Jake Peterson was frustrated with the situation at Iowa; he'll be an Arkansas Razorback. Jermain Davis also cited frustration as the reason for his transfer to Minnesota State-Mankato. The good news for Iowa is that Matt Gatens is back. Gatens is a tremendous shooter, and will only be a sophomore. He was second on the team in points and rebounding. Gatens shot a bunch of threes, but he also proved that he can score inside. What sets apart Gatens from your average scorer is his basketball IQ and drive. He knows his role within the team, and does what it takes to win. Also a sophomore, Anthony Tucker was impressive in the 14 games he played, before academic issues ended his season prematurely. If Tucker keeps his grades up, he could be this team's leading scorer. In a losing effort against West Virginia, Tucker dumped in 24. He was recruited as a point guard, but his 0.6 assists per game don't reflect that. Devan Bawinkel might start this year. Bawinkel doesn't really do much except shoot three pointers. He only made one non three pointer all of last season. That's a little pathetic, but at least he hits 37% of them. Cully Payne will see time as a freshman, considering Iowa's lack of depth in the backcourt. Payne is the quintessential ball distributor. He's great at running an offense, rarely making stupid mistakes. Although he's a true point guard, Payne is not afraid to shoot the ball, and he does it well. He isn't very quick, but he's smart, and is aware that his quickness is a weakness, and he changes speeds to trick defenders and get by them. On defense, he keeps his man in front of him, but will struggle with quicker guards. Eric May is a wingman who can score in a variety of ways and isn't a bad passer either. Not sure how much playing time he'll seem but when he gets in he will find a way to get points.
Cyrus Tate graduated from the frontcourt. He led the team in rebounding two years in a row. David Palmer is also gone. He-you guessed it-transferred to Northern Kentucky. Jarryd Cole and Aaron Fuller are back, and they will probably grab the two starting spots. Fuller is a lankier guy who will do a lot of damage outside the arc. Most of his shots come from down town. He does have a nice low post skill set, which is rare for forwards that specialize in long range shooting. Fuller isn't a particularly good defender, but he isn't awful. Cole played a lot in 2007-08, but tore his ACL early that season. He didn't look fully recovered last year. Word is that Cole is back at full health, and he's a guy I would keep an eye on. Cole should be able to equal or surpass Tate's output now that he's 100%. Freshman Brennan Cougill will find the court, only because this unit is not deep at all. Cougill is a big body, and he uses his size and strength to score in the low post. He's pretty slow and doesn't have a good motor, but he's a backup, so that may not impact him much. Cougill's biggest strength is his passing. He's impressive passing the ball out of the paint. Another first year Hawkeye is JuCo transfer Devon Archie. Archie may redshirt, as his skills are raw and unpolished, but he can jump out of a gym. His athleticism is no doubt his strong point.
Iowa is a host school in the CBE Classic. Duquesne and Illinois-Chicago are the two teams that they will play, and honestly, Iowa probably doesn't have the talent to beat Duquesne, who will be really good. I don't understand why they didn't give Duquesne to Texas, who would probably handle them without much trouble, instead of Iowa, who will struggle. If the Hawkeyes advance, they will face Wichita State, who is way
worse
than Duquesne. A victory there would match them up with Texas or Pitt in the championship.
Projected Starters:

G: Matt Gatens
G: Anthony Tucker
G: Devan Bawinkel
F: Aaron Fuller
F: Jarryd Cole
Final Verdict:
Iowa will struggle. They just don't have the talent to compete with the other schools in the conference, and that includes Indiana. I'd be surprise if Iowa finished anywhere but dead last. Three wins in conference should be deemed a success. They just aren't that good.
First Team All Big Ten

Evan Turner, Ohio State (Big Ten Player of the Year)
Kalin Lucas, Michigan State
Manny Harris, Michigan
Talor Battle, Penn State
Mike Davis, Illinois
Second Team All Big Ten

Delvon Roe, Michigan State
William Buford, Ohio State
Robbie Hummel, Purdue
JaJuan Johnson, Purdue
Kevin Coble, Northwestern
Third Team All Big Ten

E'Twaun Moore, Purdue
Trevon Hughes, Wisconsin
DeShawn Sims, Michigan
Lewis Jackson, Purdue
Raymar Morgan, Michigan State
All Big Ten Honorable Mention
Demetri McCamey, Illinois
Mike Tisdale, Illinois
Christian Watford, Indiana
Matt Gatens, Iowa
Draymond Green, Michigan State
Durrell Summers, Michigan State
Lawrence Westbrook, Minnesota
Damian Johnson, Minnesota
David Lighty, Ohio State
Chris Kramer, Purdue
Keaton Nankivil, Wisconsin
Jon Leuer, Wisconsin
ACC/Big Ten Challenge


The Spartans travel to Chapel Hill to take on the Tar Heels in a rematch of last year's national championship game. The Tar Heels won that battle 89-72, and it was never even close. However, they lose a lot of firepower. The backcourt will be completely new. Larry Drew II will be thrown into the fray as a starter, and he'll have his hands full early. Kalin Lucas, as mentioned above, is one of the best point guards in the nation. However, I think the Tar Heel's replacement for Wayne Ellington, Dexter Strickland, is going to be a star. The Spartans definitely have the advantage in the backcourt, as Roy Williams will be leaning heavily on unproven freshmen. In the frontcourt, North Carolina returns Deon Thompson and Ed Davis, and brings in top ten freshman John Henson, who can shoot the long ball. The post game will definitely be the Tar Heel's strength, but State will counter with Green, Roe and Morgan. It's pretty evenly matched. Ultimately, the Spartans get their vengeance for last season's beatdown, 78-72.


Wake Forest, who came out of nowhere last season, held the number one overall ranking for a little while. They will go to West Lafayette to face Purdue. Jeff Teague and James Johnson are gone, but that doesn't mean Wake Forest won't be very good. Al-Farouq Aminu is just one member back from a deep frontcourt, which adds stud freshman Ari Stewart, and Ishmael Smith and LD Williams anchor a backcourt that loses Teague and Harvey Hale. Wake Forest was a high scoring team last year, but due to the absense of their three best three point shooters, Teague, Johnson and Hale, the stingy Purdue defense should be able to control the game. The battle between Aminu and Hummel may decide this game. Ultimately, Aminu is the better player, but a deeper Purdue squad at home won't be a fun game for Dino Gaudio's boys. I like the Boilermakers to win this one, 72-59.


Last year, Florida State got blasted by Northwestern in the Challenge. They were forced into 21 turnovers, seven of them by star guard Toney Douglas. Another Big Ten team, Wisconsin, ended their season in the Big Dance. A road game at Ohio State is probably not the greatest matchup for the 'Noles, but they'll be tough. Solomon Alabi is getting lots of media attention, but I think Derwin Kitchen is the best returning player on the roster. Michael Snaer is an impact freshman who will start in place of Douglas. The Seminoles picked a bad time to play Ohio State, who has one of the deepest backcourts in the NCAA. Alabi and Co. should win the battle down low, but Evan Turner is one of the best in the land. The depth and talent of the Ohio State guards, plus the home court advantage, tips the scales in favor of the Buckeyes, 70-61.


Boston College was le by Tyrese Rice last year. He had been a key player for four years, starting for three. Rakim Sanders, Joe Trapani and Reggie Jackson are all back, though. This team went to the NCAA Tournament last season. Like the Seminoles and Demon Deacons, a road game against a ranked team usually isn't the way to start off a season, but coach Al Skinner will have his team ready. If a guy like Biko Paris can step up and replace Rice, then the Eagles will have a shot at the upset. They were pretty good rebounding the ball last year, and Sims is really the only dominant big guy for the Wolverines. However, Manny Harris will be the best player on the court, and home court doesn't hurt either. Michigan wins, 71-60.


Two years ago, Duke embarrassed Wisconsin at Cameron. The Badgers will be looking for revenge this year. Duke is still trying to find a point guard. It looks like Andre Dawkins will take the starting role there. Dawkins will be matched up with a very good defender in Trevon Hughes, and the Kohl Center is not an easy place to win. Considering Duke will also be utilizing a group of freshmen in the frontcourt as well, the inexperience may show in a tough road contest. If Wisconsin had a guy like Sims, they would win this game. But they won't be able to exploit Duke's young guys in the post, unless Jared Berggren or Ian Markolf turns into an All Big Ten player in the first month of the season. Duke wins it, 68-61.

Boston College isn't the only one who loses a superstar guard. Jack McClinton was a prolific scorer. He was one of the best shooters in the ACC, but could make opponents pay from anywhere on the court. Because Lance Hurdle and Eddie Rios are also gone, that means transfer Malcolm Grant will run the point. After him, there isn't really a point guard on the roster. Dwayne Collins returne to anchor the frontcourt, which was one of the best rebounding units in the ACC last season. Miami shot a ton of threes last year, and will heavily lean on the shot again this year. Minnesota has great guard depth. Compared to Miami, who has a bunch of shooting guards but no one who can handle the ball, and that's not good. Even though this game is played in South Florida, the Gophers are too talented to lose to a team who has taken quite a stumble since their NCAA Tournament appearance in 2008. The Gophers win, 72-56.


Clemson and Illinois played a thrilling game at Assembly Hall last season. It resulted in a Clemson victory, but both teams looked very impressive for the remainder of the year. This year's game will be played in South Carolina. Despite the departure of Terrence Oglesby and KC Rivers, the Tigers are considered to be a top 25 team. One reason is the return of six players who logged 13 minutes or more last year. The other is the excellent recruiting class put together by Oliver Purnell, led by Milton Jennings and Noel Johnson. Illinois will still be at the stage of the year where they are trying to figure out which player gives them the best opportunity to win at point guard. Clemson's just the better team, and the Tigers should prevail, 77-66.


Beware, Nittany Lion fans. This Virginia team returns their top six scorers, including dark horse ACC Player of the Year canididate Sylven Landesburg. Landesburg is the rare do it all wingman who
doesn't
rely on the three pointer to get his points. He's more comfortable taking the ball to the hole. They also add Tristan Spurlock to the team, and a good comparison to Spurlock would be...Landesburg. Perhaps the biggest offseason addition was coach Tony Bennett, who revitalized Washington State. The Cavs did beat Clemson last year at home. This won't be a gimme. Talor Battle will prove he belongs in the discussion for Big Ten Player of the Year as the Nittany Lions triumph over the Virginia Cavaliers. But barely. 75-72.


Northwestern won everywhere last year. Michigan State and Purdue are just two of the home teams victimized by Bill Carmody's team. NC State loses it's top three scorers in Brandon Costner, Ben McCauley and Courtney Fells. Consider that the Wolfpack weren't that good last season, and this looks like an easy win for the 'Cats. To the credit of the Wolfpack, they don't get blown out often, and that won't be what happens here. But this team hasn't looked the same since Herb Sendek left. They are on the decline, while Northwestern is moving on up. The Wildcats get a road victory, 67-58.


Indiana should be much better than last season. That much we know. Last season, IU got dealt a 25 point curb stomping at the hands of Wake Forest. They will perform better against Maryland. The problem is they just don't have enough horsepower to deal with a top end school like the Terps. Greivis Vasquez is so good at what he does. He had a triple double last year against North Carolina. The Hoosiers will stay in this game for maybe a half, because they do have home court advantage, but I have a hard time forecasting an upset here. Maryland rolls, 80-64.


Flashback to 2008: With the clock expiring, Trevon Hughes hits an unbelievable shot to sink the Hokies in Blacksburg. Virginia Tech fans get another gray hair. It seems like every time Virginia Tech gets in a close game, they lose a heartbreaker at the buzzer. Don't fret, Hokie fans. This game won't be close. Matt Gatens and Anthony Tucker are nice players, but you need more than nice players to beat Tech. Tech has a guy in Malcolm Delaney who's popping up on his fair share of Preseason All-ACC teams. Jeff Allen is a beast down low who should give Jarryd Cole a challenge. Tech has the advantage at every position. They win, 81-62.
Big Ten 7, ACC 4.
In closing, keep an eye on the Big Ten this year. It should produce some spectacular teams in a spectacular year of college basketball.